D3euronismB Font
Information
Detailed information about the D3euronismB font.
Date of font being added: 2019-03-20
License: for free for personal use
Size: 16 KB
Format: ttf
Views: 171
Downloads: 66
For operating systems : Windows, Mac, Linux
For programs: Microsoft Word, Corel Draw, Adobe Photoshop, Autocad, Adobe Illustrator, Sony Vegas, Adobe Reader
Characters
Letter of alphabet (a-z) and special characters of D3euronismB font.
Online Preview Font Generator
Online Preview Font Generator is a font preview tool that allows you to view online what the font text will look like.
To view the D3euronismB font, just enter the desired text or characters in the box below:
Generated result:
Note: if the generated font result differs from the spelling displayed on the images, then this font may not be optimized for the web. Because of this, viewing the font online is not possible.
Sizes
Ratio of font sizes between the absolute units: 72 pt = 1in = 2.54 cm = 25.4 mm = 6 pc = 96 px.

Other fonts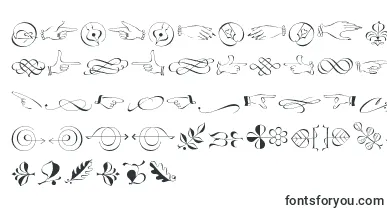 License: for free for personal use
Size:
65 KB
Views:
180
Downloads:
49
License: for free for personal use
Size:
48 KB
Views:
183
Downloads:
67
License: for free for personal use
Size:
56 KB
Views:
205
Downloads:
58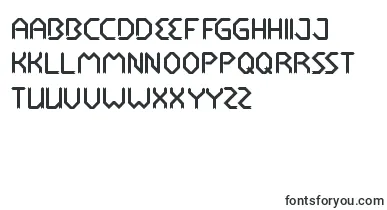 License: for free for personal use
Size:
27 KB
Views:
199
Downloads:
57
License: for free for personal use
Size:
49 KB
Views:
184
Downloads:
59